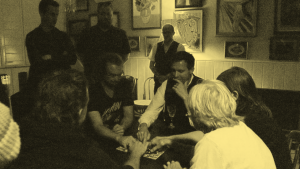 SPEND THE NIGHT IN A 'HAUNTED HOTEL' WHERE YOU ARE GUARANTEED TO WITNESS THE PARANORMAL
For thrill seekers who love ghost stories, magic and fright nights!
Ever wondered what it would be like to be trapped inside your own a horror movie?
Ever stayed in a haunted house and wished you could actually see the ghosts?
Ever seen a magic show and wished the magic was real?
Well… your wish is about to come true!
The Ultimate Haunted Hotel Experience is a fully-immersive weekend of ghost stories, ghost hunts and paranormal experiences where guests actually spend the night in the haunted hotel itself!
It is a fully-immersive entertainment experience which uses all the latest techniques of magic, suggestion and trickery to make you believe that you are actually contacting the dead!
More than just a ghost tour!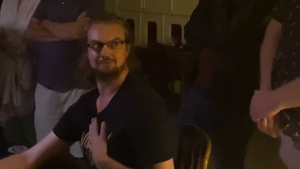 Not only will you enjoy a spooky tour of the local town, but the spirits will actually appear to manifest themselves right before your very own eyes!
More than just a magic show!
Far from being a simple magic show, our team of highly-skilled, professional magicians will be using their skills of magic, suggestion and trickery to make you believe the magic is so real that you will feel like the spirits are standing right beside you!
More than just a fright night!
If you've ever been to a fright night before, you will be familiar with jump scares… now ramp that up by a factor 10 and imagine how terrified you would be if you believed those ghosts were actually real! We don't just bring the fright factor: we bring psychological thrill factor too!
It's more than just a ghost tour;
It's more than just a magic show;
It's more than just a fright night;
It's all of those things rolled into one!
Itinerary
Friday
From 3:00 pm – check in
From 4:00 pm – dinner available in the haunted restaurant
7:00 pm – meet the hosts
7:30 pm – ghost stories and eye-witness accounts
8:00 pm – a taste of paranormal magic
9:00 pm – chill out at the bar

Saturday
From 8:00 am – breakfast (not included in Black Friday Offer)
From 10:00 am – ghost walk around the local town
From 12:00 pm – smokehouse & grill open for lunch at the hotel
From 2:00 pm – four thrilling and terrifying paranormal experiences:
Hotel ghost hunt
Haunted air raid shelter
Photographs of the unknown
Spooky séance in the haunted cellar
From 6:00 pm – free time to enjoy dinner
From 7:00 pm – intimate and terrifying paranormal show which builds up to a terrifying manifestation of the spirits at the end. The show includes:
Mediumship and communicating with the dead
Astonishing display of mindreading
History of witchcraft of the surrounding area
Unbelievable close-up magic
And for those on the extreme package:
10:00 pm – personal séance in on of the hotel's most haunted rooms
11:00 pm – sleep in the haunted room, after the séance, and try to make it through the night with your sanity intact!

Sunday
From 08:00 am – breakfast and debrief (Breakfast not included in Black Friday Offer)
10:30 am – checkout
Please note: late checkout and carvery available upon request
Next Event
Our next event will be on 25-27 November 2022 at the Jubilee Hotel, Weymouth, 143-146 The Esplanade, Weymouth, Dorset, DT4 7NN.
We only run a handful of events each year, so book today to ensure you guarantee your place.
Just £449 for a two-night stay for two people in a double or twin room
BLACK FRIDAY SPECIAL OFFER:
Phone Now to attend the upcoming Haunted Hotel Event for only *£99 per person!!
*This price covers room and event for two nights only.
To book your place, simply email:
or CALL US ON 01305 773435
and ask for more details!
Not recommended for children under 15 years of age.