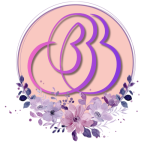 The Secret Garden Spa incorporating Beauty, Bubbles & Bliss Hot Tub & Sauna.
With The Secret Garden Spa open the door to a tranquil reality. Indulge in our signature massages, facials, nail treatments and spa body treatments. The Secret Garden Spa has 3 treatment rooms, 2 couples suites, a designated nail treatment space and a Secret Garden tucked away with Hot tub, Sauna and Sun Loungers. Our treatments are curated by our in-house beauty team with one goal: "it's all about you". Say "Hello" to beautiful treatments, a secret space where you can escape, relax and unwind from the world.
Promotions: 
Coming Soon
Please See The Full Menu Below.
Heavenly Hands & Terrific Tootsies